84% of companies hire at least one agency for a marketing or advertising service.
Not only this, but companies are choosing to hire 2 if not 3 agencies across the multiple disciplines.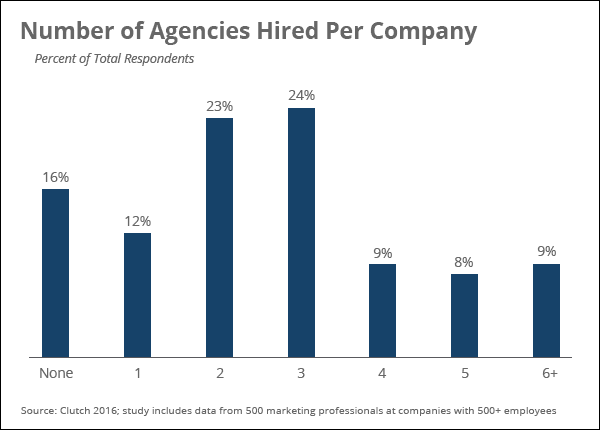 Clutch highlight that this is hardly surprising given the vast amount of disciplines and channels the average CMO is having to work across.
Given this, it makes sense that they are choosing to hire multiple agencies, as well as their own in-house teams to tackle the multi-channel campaigns targeting multiple audiences, sometimes across different sectors.
Data: Survey of 500 respondents who work in a marketing role at companies with at least 500 employees. About half come from companies with 1000+ employees. 88% are manager level or higher
Date: Aug 2016

Smart Insights