Using video content on your blog will make you a search engine favorite
Ranking on search engines is the top-most priority for all content creators. Chances are you've landed here to read this article to learn what more you can do to outshine others in the SEO-race.
Extensive keyword research, targeted topics and flow of link-juice to your articles is what you've all been doing for a while. Right?
However, with evolving audience types and decreasing attention span, diversification is important. You cannot just stick to the written word.
This is where video content comes in. Accompanying the text with a high-quality video makes it stand out. Almost 80% of users recall watching a video in the past month, and 46% report taking some action on it! This alone is the biggest reason why you should start creating video content.
A video not only lends credibility to your message, it also showcases authority to the viewer in a matter of minutes. Moreover, a high-quality and engaging video draws interest and keeps viewers hooked for a longer duration. This is especially true for visual audiences who would rather watch than read content.
You can build traffic and credibility using videos by using popular platforms like Youtube as well. There are numerous ways in which one can invest in Youtube Marketing to gain traction and capitalize on existing audience for your content.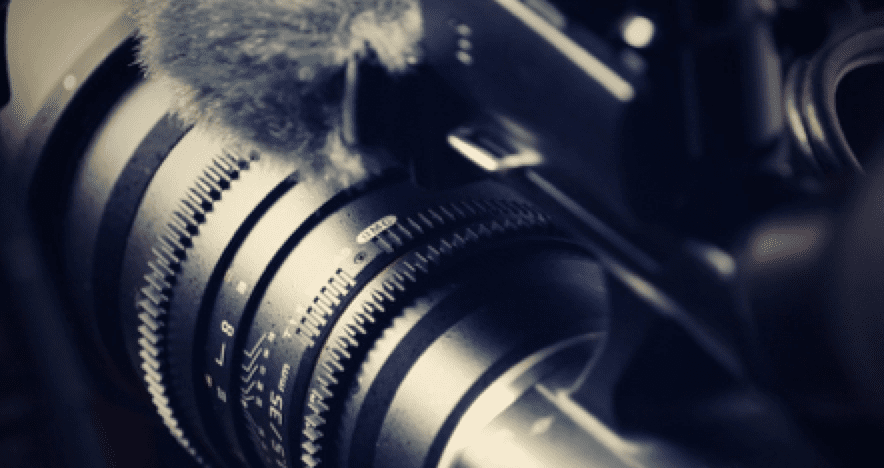 Video marketing might seem daunting, but it doesn't have to be complicated. Following steps listed below can help you do that easily:
Here are five quick tips to make your video rank high on the search engine radar.
1. Generate social shares and increase social signals
According to Hubspot, 51.9% marketers rely on video to get best ROI. Why should you stay behind?
Videos can be used in a number of ways to increase engagement.
For existing content, you could:
Have daily video alerts explaining new ways of using product offerings
Use videos as summaries of your top posts
Create short videos that introduces your audience to your office, workspace or even your employees, thus making them a part of your daily life. Hubspot does an amazing job by letting their employees handle their official social media accounts and create videos, content and host Q & As on Facebook live!
For new products/services:
A teaser video to grab attention of your audience to your product launch
Email bloggers or influencers in your niche who would be interested to share your video around your launch
An explainer video on how-to use your products/service or troubleshoot any known issues
Of course, it's understandable that video creation requires an investment of time and resources. And if this is one thing that's stopping you, why not curate videos?
This can help attract a tailored audience without having to go over-budget with video creation. This is also an ideal way to begin, as you can test the waters and acquire a potential audience who will value and be ready for videos, created by you, when you post later.
You can cross-post videos from your app or website to Facebook and YouTube to get maximum traction.
Sharing personal stories is a great way to generate social shares. See this innovative video by Kroger's.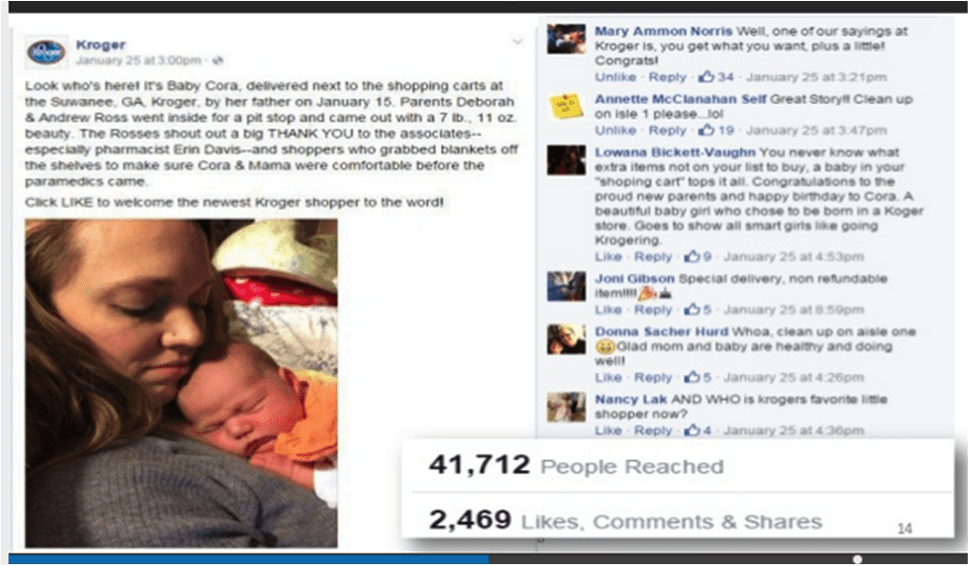 2. Link building as a resource
Like well-written content, video is a good resource especially when you want to engage in link building , build credibility, and develop your brand.
But how do you use videos so that they help you get link juice? Here's how you can do it on Youtube:
Linking your website to your YouTube channel.
Adding a description to the video
Using YouTube Cards
Asking subscribers to link to your video or ask others to subscribe if they haven't already
Submit your video to different services like FollowerWonk, Klout or MuckRack
Market to Reddit and then post at http://Reddit.com/r/Videos
Mention your video on Quora or other communities
3. Work on video quality and create useful content
Google believes in delivering quality content whether in text or video.
Your video can rank high in Google if the following video quality points are taken care of:
The Relevancy of the video matches with the description provided
The duration of the video shouldn't be too long. The correct length for a video is debatable, but the general consensus is that less-than-5-minute is optimal. However, don't let this number stop you from experimenting as to what clicks with your audience.
Increase the number of views and likes on the video
Involve Influencers who can endorse your video. Influencers don't necessarily have to be big-time Youtubers with a large follower base. An active user with a sizeable following and passionate about their topic can be a natural fit for your brand. BarkBox, a dog food supplier chose Arnold Telagaarta, a Vlogger who is known for having his dog featured in all his videos, to endorse their product.
Make your videos sharable, likeable, and most importantly, relatable to your audience.
Google has a 2-step mantra to create compelling videos. First, create a content plan, and second, develop a content creation and distribution strategy for that content. Before that put in place a strategy to implement it based on your target audience.
Use the following steps to create video content that is crisp and relevant to the audience:
Define the core content strategy of educating, inspiring, or entertaining
Work on the content distribution system.
Knowing the purpose of the video can go a long way in setting clear expectations from the start. Answer these questions to find the purpose you wish to achieve with videos:
What would you want your audience to feel or do after watching the video so that they take an action (purchase, build loyal following or just feel good)
Neil Patel explains in this Infographic, how explainer videos can make your readers stay on your website longer.

Learn about the target audience by answering

What is the demographic of your target audience?
What are their desires, aspirations, problem points?
How can your product/service solve their problem or meet their expectations?
What are the drivers that help them make purchase decisions?
Which media do they prefer?
Creating a unique brand identity for your business.
Brands like McDonalds and Nike have a strong following because of their unique characteristics like trust, taste, usability, durability etc. Identify what makes your brand unique and yet irresistible to your audience and create the videos around it. Building brands is more than just selling the features of the product.
4. Treat video like text content
Like text, create videos with a structure that helps your viewer to have a seamless experience as well as drive traffic to your video on a consistent basis.
Have a catchy title that is descriptive, yet, that fits in 65 words.
Choose the thumbnail with utmost care since that's how the video will appear across the web.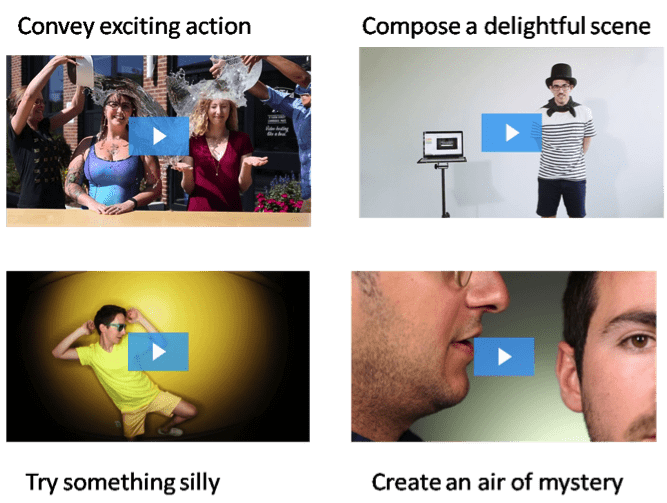 Use the right frame from your video as a thumbnail that will accurately convey what your video is about. Try not to think only about clicks and fall into the "click-bait" syndrome. Instead, look to help users by providing an idea of what the video contains.
To sum up,
Provide an introduction to the video sets the stage for the audience to know what they can expect
Clearly express the purpose of the video with the customer's pain point and solutions expressed
Ensure there is a CTA (Call to Action)
The above video is on the custom landing page and the contact form on the right hand side is an easy, simple yet an effective CTA.
Other effective CTA's examples include:
Inviting readers for a Twitter/Facebook chat or Webinar
Speak about a burning topic and ask for solutions
Point to a short survey form to get feedback
6. How descriptive texts helps in SEO
A description helps search engines understand more about your content.
Defining metadata makes it even easier for search engines to scan your videos once it is uploaded.
Remember not to force keywords into description or Metadata and let it be a natural fit.
If gaining more subscribers or making users sign up for an event is the purpose of the video, then SEO becomes crucial.
With 5000 characters to describe content, YouTube gives an ample opportunity to drive meaningful conversations that can engage viewers and drive more traffic to your website.
A detailed video description includes linking to your social media, choosing the right categories and inclusion of a good call-to-action (CTA).
With good SEO practices, you can easily outrank videos which have either left the description blank or incomplete.
Using Videos to present your content in a compelling manner can give your website and business visibility and attention it needs.
Have you used video on your blog? If so, what was the response generated? Let us know in the comments!

Smart Insights