Simplifying the purchase journey will help ensure you provide a happy customer experience.
The customer journey can be a long and arduous one for consumers as they move through the buying maze/funnel from initial research all the way to receiving their goods. These same consumers are demanding more and more from retail brands with, buy in-store for delivery, click and collect, and same hour delivery. At every turn, you are potentially putting off the customer from making their purchase.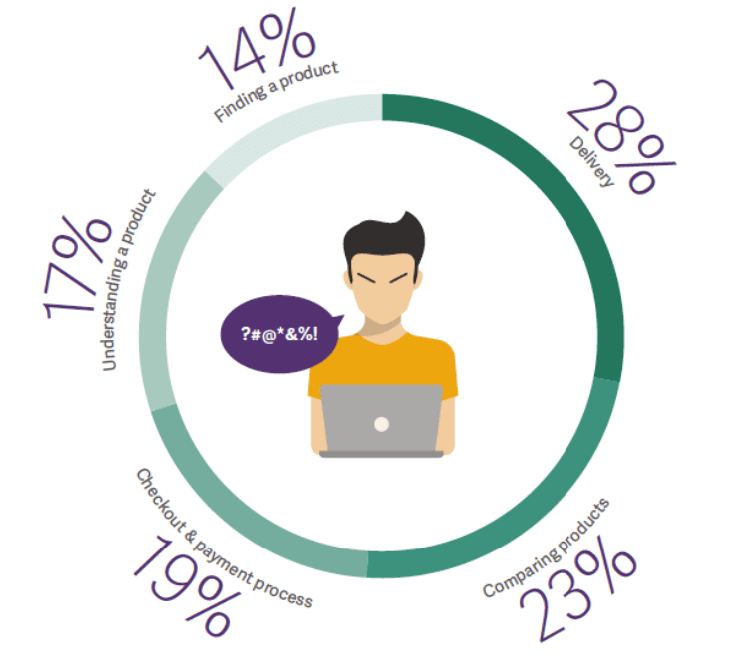 WorldPay surveyed over 2,500 consumers and analyzed their behavior cross buying channels, generating in-depth insights into their behavior to give you a deeper understanding of what they want from retailers.
Worldpay found that while 28% of consumers are being frustrated with the lack of delivery options, a combined 31% of people are struggling with finding a product and then understanding the product when they finally do. This shows that there is definitely UX work to be done on many eCommerce sites as well improving the site navigation & search to guide the user where they want to go.
To find out how to optimize your digital strategy across the whole customer lifecycle, take a look at our latest campaign featuring 10 common eCommerce mistakes.

Smart Insights