Chart of the Day: What are the reasons for abandoning cart during checkout?
In our latest Chart of the Day, we look into why customers abandon at checkout.
Abandonment is a big issue for marketers and ecommerce professionals, but in addition to putting in place techniques to decrease cart abandonment it's important to understand why customers abandon carts in the first place.
The study found that most 61% abandon because the shipping or extra costs are too high.
35% abandoned because they were required to create an account and 27% abandoned due to a complicated checkout process.
Cart abandonment is a global concern, as shown by the chart below.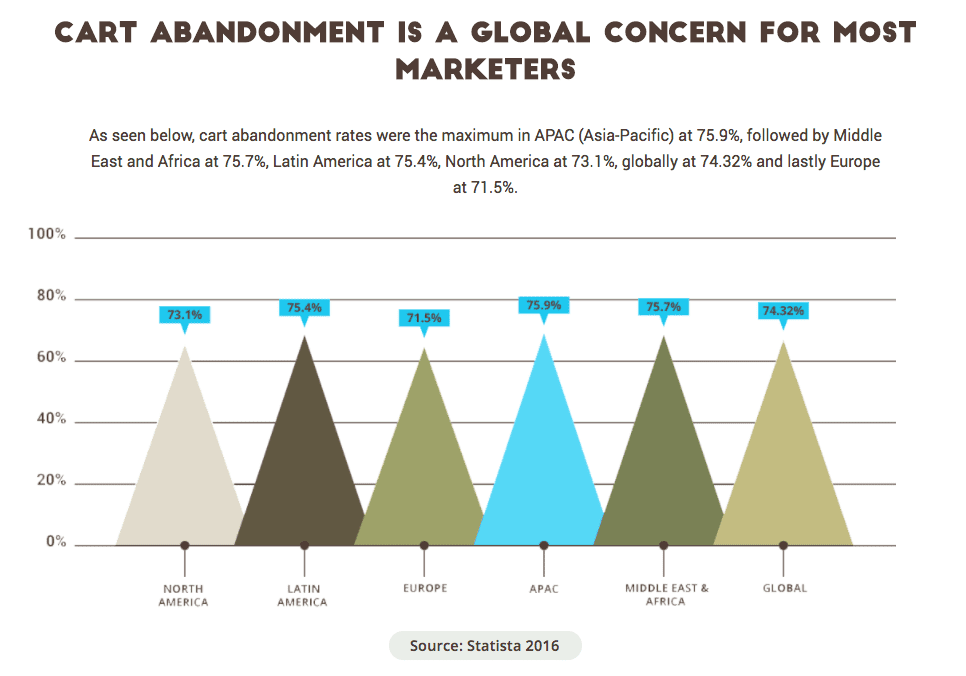 Source: InboxArmy
Sample: 1044 survey responses
Recommended resource: Visit our Ecommerce toolkit for the latest resources to help you with your Ecommerce marketing.

Smart Insights