Chart of the Day: We explore recent research which shows that long term social media marketing engagement leads to increased sales and loyalty.
In a study by SocialMediaExaminer, marketers believe that when compared to short term work, long term efforts are proving fruitful for their businesses. The research suggests that most marketers believe that over time social media can increase sales, 66% believed that over 5 years of social media marketing, sales can improve.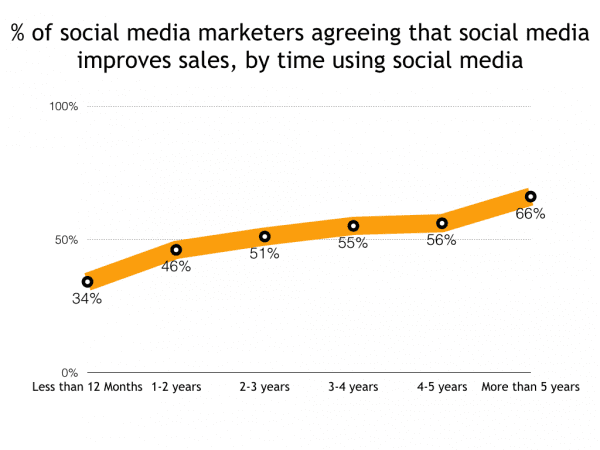 The research also found that social media can increase traffic and loyalty long term, but not in the short term.
Key takeaways:
Marketers should accept that social media will not give immediate rewards for their efforts in the short term, however, when embraced fully, long-term social media engagement can eventually contribute to driving sales and loyalty.

Smart Insights