Chart of the day: In a recent study on customer sentiments on virtual reality, by Ipsos MORI, they find that over 3 in 10 don't care about VR at all, and many think VR is just for gamers
VR devices are currently too expensive according to 66% of respondents and the majority (86%) would like to try VR before buying.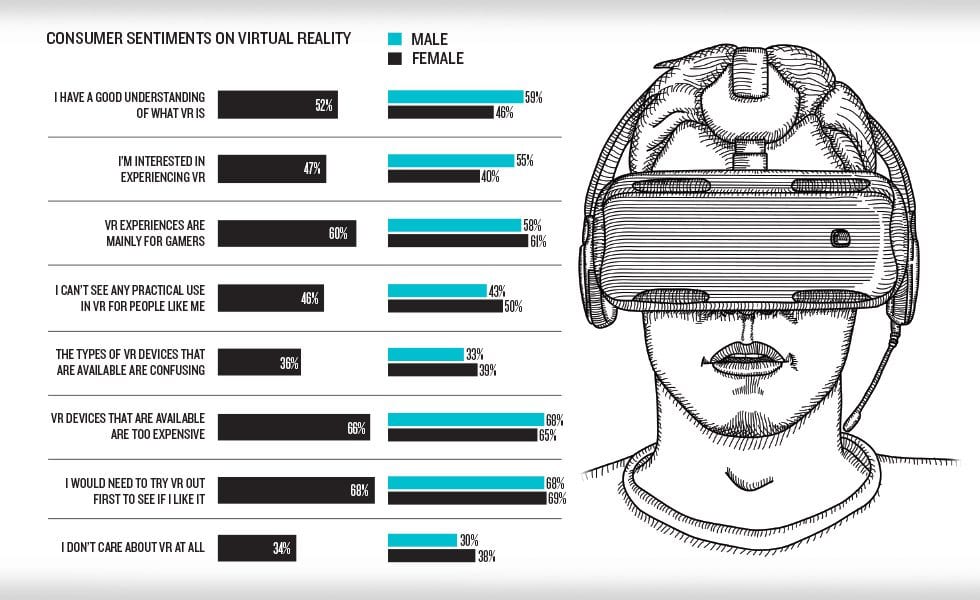 The key findings as shown in the chart above include:
Over half have an underground of what VR is and just under half are interested in experiencing it
6 in 10 believe VR experiences are made just for gamers
Most find the devices are too expensive even though there are cheaper options available
The research also found that over 6 in 10 (63%) of 16-24 year olds are positive of the technology, compared to just over 3 in 10 (33%) of those aged 55-75.
Over half of men (55%) express an interest in VR and 4 in 10 women (40%).
If done right, brands can use VR to reach engage audiences and give customers a whole new experience.
Source: Ipsos MORI via MarketingWeek 
Sample: 1,117 UK adults aged 16 to 75
Find out more about virtual reality:

Smart Insights